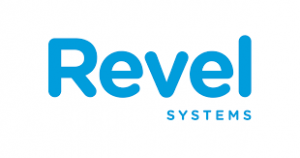 FEATURES FOR RETAIL SHOPS | 
Every feature you need
to grow your business faster
---
QUICKBOOKS INTEGRATION
Intuit and Revel Systems have teamed up to give your business the power of the iPad Point of Sale and the #1 Accounting solution in the market. Easily manage your business' finances and accounting on a single platform with Revel's QuickBooks Online and QuickBooks Desktop integration.
MOBILE ORDER TAKERS
The mobility trend is only rising and it's time to stay ahead of your competition. With the Revel Mobile POS system, you can process sales from anywhere on the floor. Instead of having your customers come to you, maximize convenience and let employees greet and guide them.
RETAIL OMNI-CHANNEL PLATFORM
Today's technology has sprouted the omni-channel world. Customers expect a superior brand experience throughout the buying journey, from a mobile e-commerce page to the in-store checkout. To stay competitive, it's imperative to connect all customer channels while having a trustworthy backend to make sense of the several facets of data.
ACCESSIBILITY APP
Revel accommodates the visually impaired, making the Point of Sale experience stress-free for customers, employees and business owners. Add-ons include the use of bluetooth keyboards, the ability to perform text-to-speech commands and easy text reading.
E-COMMERCE
Start building an online store that you are proud of and make it part of your connected shopping experience. Choose how you want to display products and tailor the design according to your brand. With Revel e-commerce platform, business owners can fully customize their online presence.
WHITE LABEL MOBILE APP
Ever dream of having your own app? Revel White Label Mobile App, available for iOS and Android devices, works with businesses to brand and customize the look and feel of their own mobile application. Use the platform to address specific needs, such as mobile ordering, eCommerce, deliveries, loyalty programs, and much more.
EMPLOYEE MANAGEMENT
Revel saves you time and money by monitoring employee activity automatically. Labor management is made easy with our advanced suite of features, including scheduling, payroll, permission controls and performance analysis.
SECURITY
Choosing a secure Point of Sale is integral to your business. A secure POS system will protect your customers' data and help you avoid prohibitive fines for being out of compliance. Uphold your business's reputation and maintain peace of mind with Revel's security benefits.
INVENTORY CONTROL
Track and monitor your inventory in real-time so you know what to reorder and when. Revel updates inventory count for you, sends automatic stock alerts and generates purchase orders so you're always stocked and working towards your dream business, sale by sale.
ALWAYS ON MODE
Whether your Internet slows down or there's a power outage, Revel ensures that your business continues to process payments. Revel's advanced hybrid architecture enables your iPad POS to run offline or on a local network, uninterrupted, so you're constantly growing your dream business.
LOYALTY PROGRAMS & GIFT CARDS
Give your customers more reason to keep coming back by rewarding them for repeat business.
Set up your loyalty program the way you want it, from how customers are rewarded to the look and feel of a loyalty or gift card.
CUSTOMER RELATIONSHIP MANAGEMENT
Keep track of detailed customer information and their preferences with Customer Relationship Management (CRM) on the management console. CRM uses advanced technology to organize and synchronize customer information with their buying behavior. Utilizing CRM reports, single location business owners can analyze each customer's order history to better tailor their offerings according to their customer wants.
FUEL PUMP MANAGEMENT
Give a boost to your gas station and convenience store and upgrade to Revel's Fuel Retail Point of Sale. Our advanced solution provides everything you need to run your gas station, and ensure customers have the best experience refueling with Revel's modern and intuitive payment terminals.