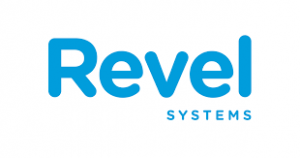 FEATURES FOR QUICK SERVICE RESTAURANTS |
Every feature you need
to grow your business faster
---
CUSTOMER FACING DISPLAY
Engage your customers and streamline checkout with a Customer Display System! Revel's CDS is an easy to use, customer-facing screen that is customizable and displays order details. Completely wireless and incredibly fast, our fully integrated display is built to showcase imagery and messaging.
DIGITAL MENU BOARDS
Digital signage software pairs with the Revel iPad POS and operates on Samsung Smart TVs. This new, dynamic experience offers businesses creative outlets to display menus, special messaging and imagery.
QUICKBOOKS INTEGRATION
Intuit and Revel Systems have teamed up to give your business the power of the iPad Point of Sale and the #1 Accounting solution in the market. Easily manage your business' finances and accounting on a single platform with Revel's QuickBooks Online and QuickBooks Desktop integration.
MOBILE ORDER TAKERS
The mobility trend is only rising and it's time to stay ahead of your competition. With the Revel Mobile POS system, you can process sales from anywhere on the floor. Instead of having your customers come to you, maximize convenience and let employees greet and guide them.
RETAIL OMNI-CHANNEL PLATFORM
Today's technology has sprouted the omni-channel world. Customers expect a superior brand experience throughout the buying journey, from a mobile e-commerce page to the in-store checkout. To stay competitive, it's imperative to connect all customer channels while having a trustworthy backend to make sense of the several facets of data.
ACCESSIBILITY APP
Revel accommodates the visually impaired, making the Point of Sale experience stress-free for customers, employees and business owners. Add-ons include the use of bluetooth keyboards, the ability to perform text-to-speech commands and easy text reading.
SELF-SERVICE KIOSK
Generate approximately 30% more orders with Revel's Self-Service Kiosk. Your business can transform the customer experience with self-checkouts while improving top-line revenue. Instead of waiting in line for the front register, customers have the option to conveniently tap, order, grab-and-go.
WHITE LABEL MOBILE APP
Ever dream of having your own app? Revel White Label Mobile App, available for iOS and Android devices, works with businesses to brand and customize the look and feel of their own mobile application. Use the platform to address specific needs, such as mobile ordering, eCommerce, deliveries, loyalty programs, and much more.
EMPLOYEE MANAGEMENT
Revel saves you time and money by monitoring employee activity automatically. Labor management is made easy with our advanced suite of features, including scheduling, payroll, permission controls and performance analysis.
DELIVERY MANAGEMENT
Keeping tabs on delivery orders is now easier than ever. Managing multiple deliveries is simplified with a number of tools to help you efficiently run the delivery side of business. Know the ins and outs of who's touching the order, from the driver to the customer, at all times. With driver status updates and intelligent delivery time estimations, your business will always be in control and satisfy all customers.
SECURITY
Choosing a secure Point of Sale is integral to your business. A secure POS system will protect your customers' data and help you avoid prohibitive fines for being out of compliance. Uphold your business's reputation and maintain peace of mind with Revel's security benefits.
ALWAYS ON MODE
Whether your Internet slows down or there's a power outage, Revel ensures that your business continues to process payments. Revel's advanced hybrid architecture enables your iPad POS to run offline or on a local network, uninterrupted, so you're constantly growing your dream business.
INGREDIENT-LEVEL INVENTORY
Track and monitor your inventory in real-time so you know what to reorder and when. Revel updates inventory count for you, sends automatic stock alerts and generates purchase orders so you're always stocked and working towards growing your dream business, sale by sale.
LOYALTY PROGRAMS & GIFT CARDS
Give your customers more reason to keep coming back by rewarding them for repeat business.
Set up your loyalty program the way you want it, from how customers are rewarded to the look and feel of a loyalty or gift card.
CUSTOMER RELATIONSHIP MANAGEMENT
Keep track of detailed customer information and their preferences with Customer Relationship Management (CRM) on the management console. CRM uses advanced technology to organize and synchronize customer information with their buying behavior. Utilizing CRM reports, single location business owners can analyze each customer's order history to better tailor their offerings according to their customer wants.