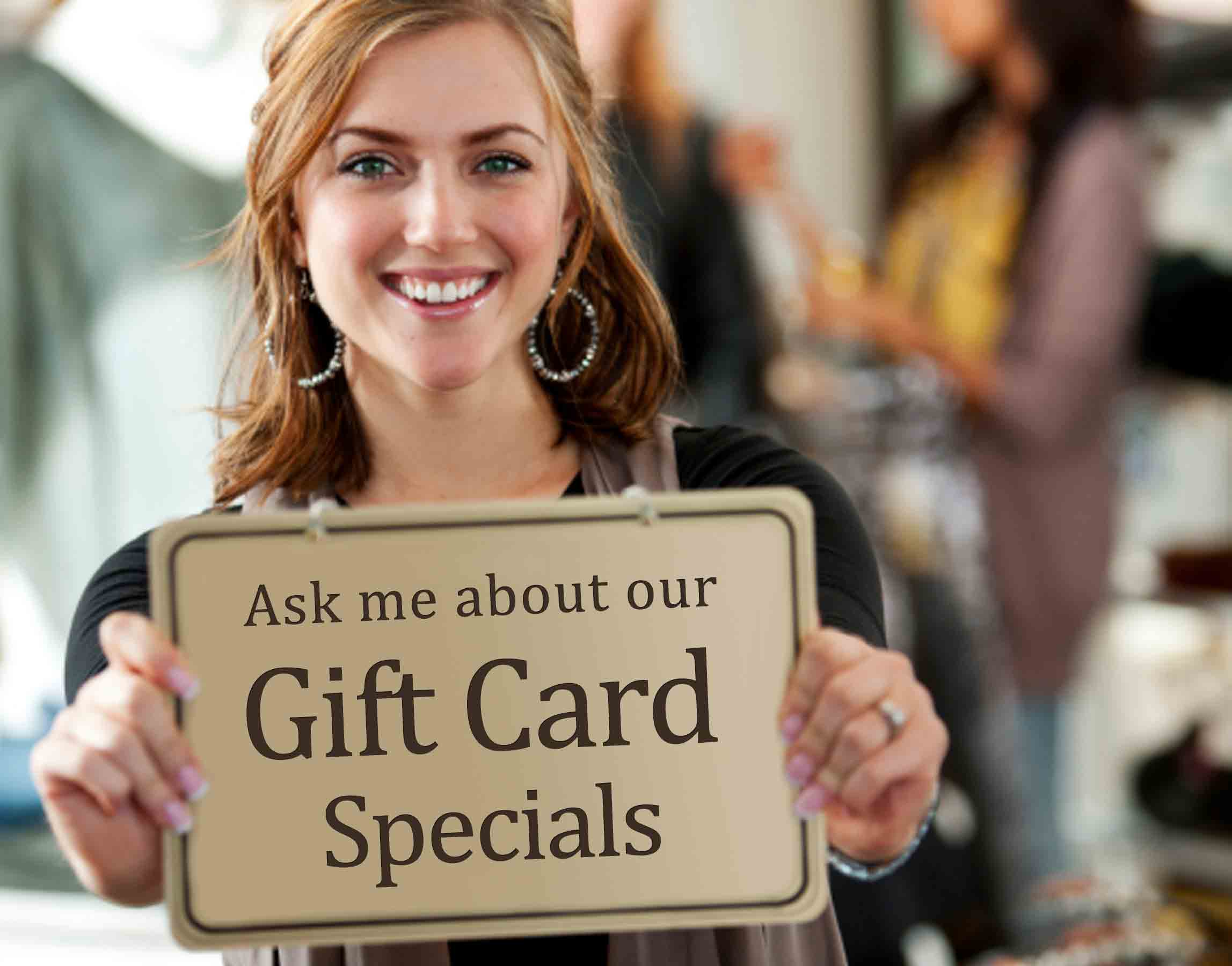 Electronic Gift Cards |
Bring More Customers to Your Business
The Perfect Solution to Grow Your Business |Electronic gift cards encourage repeat business, attract new customers and boost sales all year long. The booming stored value card business accounts for billions of dollars per year in sales for retailers nationwide. Our Electronic Gift Card Program (EGC) is the perfect solution to lay claim to your stake in a new era of consumer spending. Our EGC solution maximizes stored value card sales with a complete package of marketing features. Ever mindful of your business needs, simple administration and top-notch security are built-in features to make program management simple and cost effective.
---
Standard Cards | Choose from an attractive selection of pre-designed card styles. Add a single color logo or customized text in your choice of font style and color. Order 100 to 1,000 cards and your customers will be loyal in no time.
Custom Cards | Invest in style with custom cards designed by you or with our help. Your custom solution becomes a portable billboard in customers' wallets and more importantly, the cards can be used for merchandise returns, which means money stays in your store!
---
How EGC Works |• Retains 100% of Purchased Value• Unlike paper certificates, value is retained for partially used cards• The sales price is deducted from the card and the remaining balance used later• Remaining balances bring return visits and ensure that the entire value will be spent at your business• Integrates Seamlessly into Your Business Environment• Works on all of Elavon's supported payment terminals and software solutions• Administration is as easy as regular credit card purchases• Monitor transaction details and card balances online
---
Benefits At a Glance |
Stored value cards are a smart business choice formany reasons, including: Bring in New CustomersGift cards given by loyal customers entice friends and families to sample your business. The cards are ideal for promotional mailings, charitable donations, come-back rewards, and other marketing programs. Increase Sales & ProfitsMost card recipients spend more than the value of their gift card – 25% more on average – and there's no cash back required. And, when used for merchandise returns, the value stays on the card and never leaves Encourage Repeat BusinessStored value cards are great for regular customers, enabling them to conveniently use a prepaid balance for recurring services. Popular with CustomersGift cards are consistently one of the top gifts during the holiday season. They also attract new customers and boost sales all year long. Simple To ManageWith consolidated electronic reporting and tracking, Elavon's EGC program is simple for any size business to manage.
---
Additional Features |
Administrative & Reporting Features
Daily Transaction Summary – receive a daily report of all stored value cards processed
Monthly Liability Report – check the outstanding balances of all cards issued
Cardholder Balance Inquiry – allow card holders to check card balances via the telephone
Optional Features |
Service Fees – deducts a pre-set amount from the value of a card based on non-activity parameters
Online Administration Tools – track card activity, activate multiple cards, transfer card balances, and access.