Referral Relationships.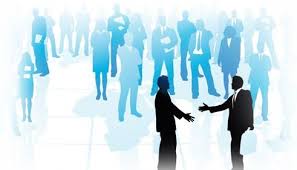 Bring value to your customers with payment processing services and expand your business offerings.
PPS Helps Organizations Grow
Add value to your member services through a relationship with PPS that will help you attract new members, retain existing ones, drive incremental sales and reinforce member or brand loyalty.
Share in the Revenue
Tap into a source of ongoing revenue for your association and valuable, discounted services for your members. We offer revenue share opportunities for all merchant accounts boarded through PPS.
Experienced Relationship Managers
PPS provides you with a dependable, association relationship manager. We work closely with your association's management to develop and promote your members' merchant processing program.
Payments to Grow On
We deliver effective marketing programs and telesales support to promote our payment solutions within your member base. You will realize new revenue while your members will appreciate the significant additional value.
Great Payment Services and More
With our experienced, internal customer service teams, we deliver a high level of customer service to your members ensuring low merchant attrition. We provide your members with the best in payment processing.