Take up less space at your work station!
Our carefully selected line of compact payment terminals allow you to easily and securely process payments. Economical rental or lease to own options put any model in your reach. All devices support a full range of payment options including credit, debit, digital wallets like Apple Pay® and PayPal, and electronic benefits transfer (EBT). We embed powerful security in all devices, so you can rest assured sensitive cardholder data is secured.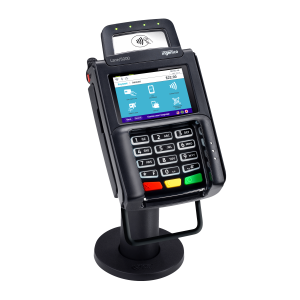 Large touchscreen display combined with a compact consumer-facing terminal
Accelerated checkout, with electronic signature and boosted NFC acceptance
Designed for the most demanding retail environments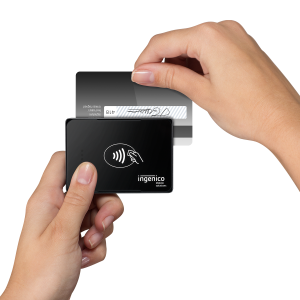 Flexible Checkout Experience.

Accept payments anywhere, including at the counter, in the aisle, at the table, curtsied, or in the field.

Payment Flexibility.

Accepts all card-based payments, including EMV, NFC/Contactless, and magstripe.

Quick Chip.

With a software update, decrease wait times for approval, and improves the speed of transaction times.

Easy Integration.

Compatible with iOS, Android and Windows. Easily connects via Bluetooth with over 500 smartphones and tablets

Versatile Design.

Contact pads and a USB-C connector simplifies integration with peripherals, smartphones, tablets and accessories

Powerful Combination.

Moby/5500 works with our payment processing platform Converge. Get started easily with the Commerce SDK API

Ingenico MOVE 5000 Pop up Kiosk? Outdoor Festival? Deliveries? Food Trucks? Farm Stands? We've got it covered! Designed for mobility, this is a perfectly portable card reader that's up to the task wherever you're working. With touchscreen convenience and full mobility, you have WiFi, Bluetooth, and 4G/LTE coverage backing you up in the field.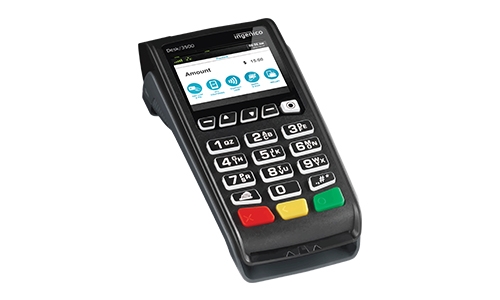 Ingenico DESK3500 Ideal for professional services, traditional store fronts, or anywhere your customers pay in-person, the Ingenico DESK/3500 is a proven winner at the counter.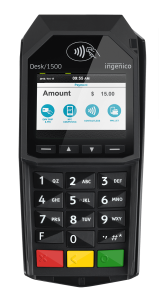 Ingenico DESK/1500
Ingenico DESK/1500
The Desk/1500 is a durable multi-payment acceptance solution designed to enhance customer experience at checkout.
Speed up the payment for Desk/series terminals
Manage customer interface for any type of payment
Integrate with any counter space thanks to a compact and nimble design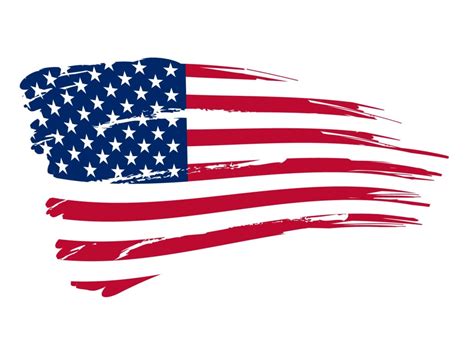 PPS USA
More than just a Merchant Services Provider!
One Stop Shop
We'll deliver everything you need to build your payment solution: from installing hardware and training staff to use it, to providing ongoing support and payment reports. We're a one-stop shop for all your payment needs.
Trusted Technology
Our best-in-class technology is used by businesses across the world and we handle billions of transactions annually. We offer exceptional reliability rates and process card payments in a matter of seconds.
Data Security
Wherever you take payments, we'll protect your customers' data with sophisticated PCI DSS security measures, which include P2PE encryption, safe storage and tokenization to disguise sensitive payment information.
Currency Conversion
Open your doors to international customers with Dynamic Currency Conversion and Multi Currency Conversion. Let customers see prices, and even pay, in their home currencies to reduce the risk of chargebacks.
Security
We implement cutting-edge fraud prevention measures and protect payment data with P2PE encryption and tokenization.
Payment Gateways
If you need to add online payments to your website, our hosted payment gateway represent a simple, secure way to deliver that functionality. Choose from a range of hosted options, or a fully integrated API, and begin selling to customers, on any device, in any part of the work, quickly and conveniently.