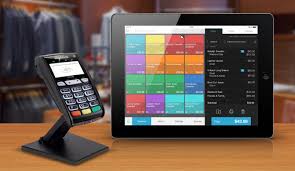 TALECH POS SYSTEM |
At PPS, we value products that are versatile and easy to use. Talech is by far one of the simplest Point of Sale (POS) systems you can switch to in order to improve the efficiency of your operations and the overall productivity of your retail or restaurant business. Great for first-time users, Talech's simple and intuitive interface allows you to set up and start managing your transactions with just a few taps.
Talech POS and EMV enabled devices with ApplePay
HOW CAN TALECH HELP YOUR BUSINESS EVOLVE?
Talech provides you with a simple solution to understand your business better. The Rich Analysis feature offers you a detailed report on sales as well as transaction trends. By using the summaries on a regular basis, you will know which product sells best and who your top employees are. Armed with this data, you can take the necessary action to motivate and reward the top performers in your staff. Besides staff and sales, Talech also permits you to capture customer information. With just a few taps, you will know how much customers spend, their preferences and how often they visit your store. Therefore, you can then introduce suitable promotions or schedule campaigns based on this information. All data is accessible from anywhere in the world, in real time.
TALECH ALLOWS YOU TO CUSTOMIZE ACCORDING TO YOUR NEEDS
Flexibility is the trump card of this particular POS system. Suitable for both the retail and the restaurant industry, you can personalize Talech in accordance with your short and long-term business objectives. Some of the most desirable features that simplify operations include:
Scanning items in the register mode and adding them to orders
Scanning items with pre-existing barcodes and including them directly in your inventory
Printing barcode labels for your products
Editing cost, prices and quantity information in real time
Viewing the inventory in real time
Simplifying the order management process
Applying tips and printed receipts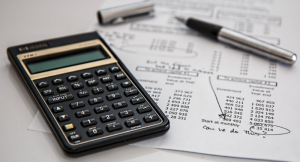 Quickbooks | Integration
Talech integrates with All Versions of Quickbooks!
There is a free tool that integrates talech with the Windows desktop version of Quickbooks. The paid Quickbooks integration (through OneSaaS) connects to Quickbooks online only.
Talech | Run Your Business Better Today
If you're ready to make your retail store just as smartly managed as a large supermarket chain, then Talech might be the perfect POS system your business requires. Contact us today and learn more about the features, capabilities and advantages you stand to gain by switching to this simple, yet powerful Point of Sale system. If you would like to set up an online demo of this product please reach out to a PPS team member at (310)234-2411